New Improv Games with Emily Zargan (USA)
May 7 @ 15:00

-

18:00

€50 – €60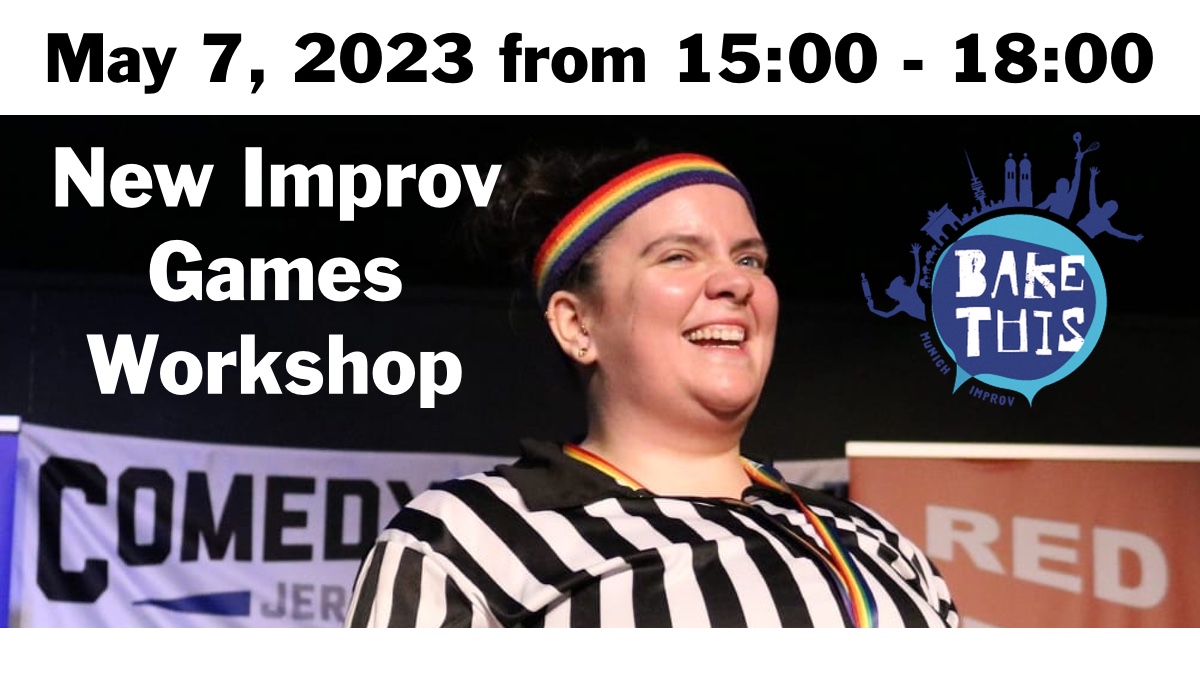 It's a New Games Improv Workshop! *GET YOUR TICKET*
Join Emily Zargan (USA) to develop an understanding of the basic categories of short form improv games, learn and play some of her favorites, and sharpen your stage skills.
Emily is an American currently living in Munich until the summer. She has been performing and doing tech for improv since 2016 and is a pro-player for ComedySportz Jersey Shore, her local chapter of ComedySportz Worldwide. She also plays with the Lancaster Improv Players Touring Company in Pennsylvania.
Emily specializes in short form improv designed for the stage and a live audience. Her teaching style is direct, but gentle, and inclusive of beginner and intermediate improvisers. She focuses on overall best practices, active listening, and emotion.
Note: The discounted price is valid for students or anyone who has ever already taken a paid workshop with "Bake This Improv" in the past.
Maximum 12 Participants.
Tickets must be purchased online in advance.
Regular: 60€
Returning Student: 50€