The ImproVision Song Contest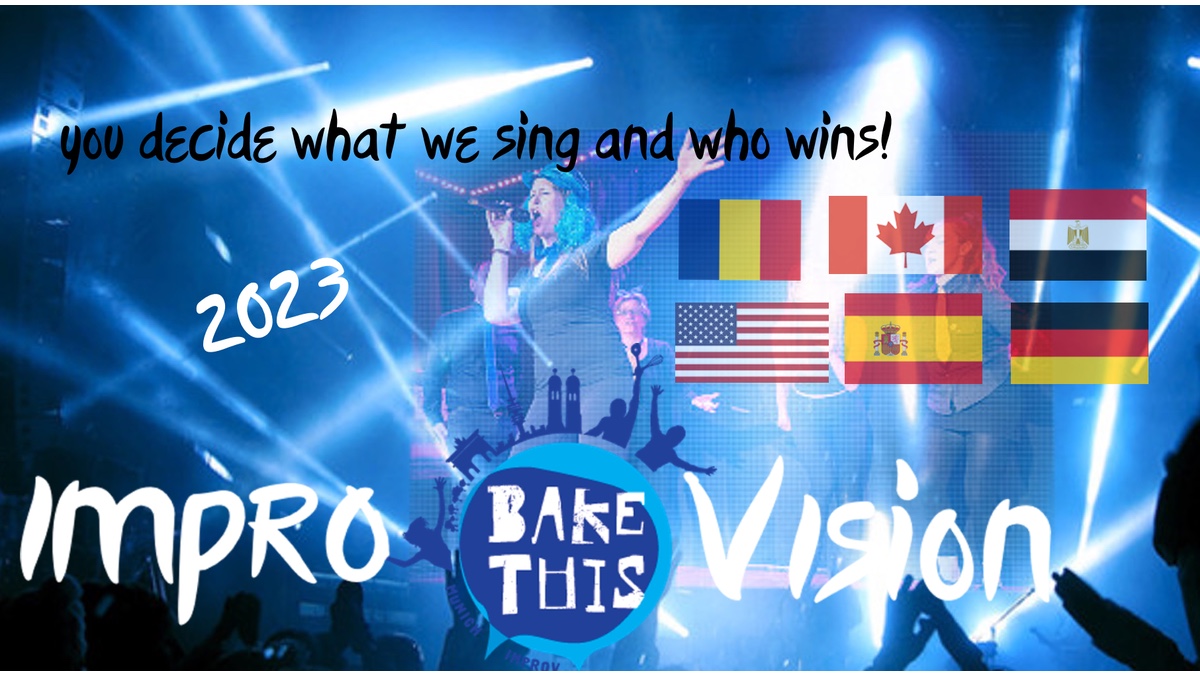 Expect the magic of the original Eurovision song contest, but this time, it's all improvised! YOU choose what we sing! From German rap to Romanian folk music, anything goes!
We'll be Representing a variety of amazing countries from around the world. In the end, it is up to the audience to decide who takes home the trophy. With flashy costumes, international songs, and incredible choreography, you're in for a treat!
Food and Drink are available in the Theatre. Doors open at 18:30.
ONLINE TICKET COSTS
Regular: 18€
Student: 12€
BOX OFFICE TICKET COSTS (at the door)
Regular: 20€
Student: 14€
GROUP OF 5 TICKETS
(Available online ONLY): 75€