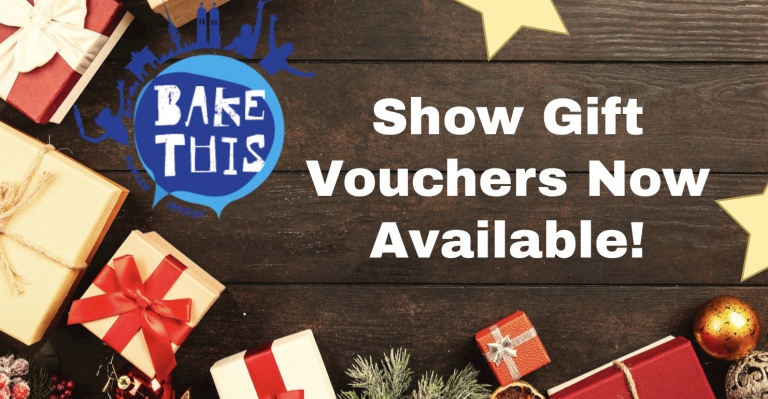 Get your VOUCHERS today, and surprise your loved ones!
Our gift Vouchers are valid for ANY Bake This show at Heppel & Ettlich in 2024/2025.
The show vouchers can be redeemed at any time on YesTicket.org. The individual voucher code, which you will receive by email after purchase, is entered when booking.
The voucher is not tied to a fixed date. The recipient is therefore flexible when it comes to choosing an appointment.
This voucher is only valid for events from Bake This English Improv Comedy and cannot be redeemed at the box office.
After the online payment, you will receive your vouchers with an individual voucher code by email as PDF. Please also check your SPAM folder, sometimes the emails end up there accidentally.