Interactive Improv Workshop for Teens: Stretching Our Comfort Zone
November 11 @ 13:00

-

17:00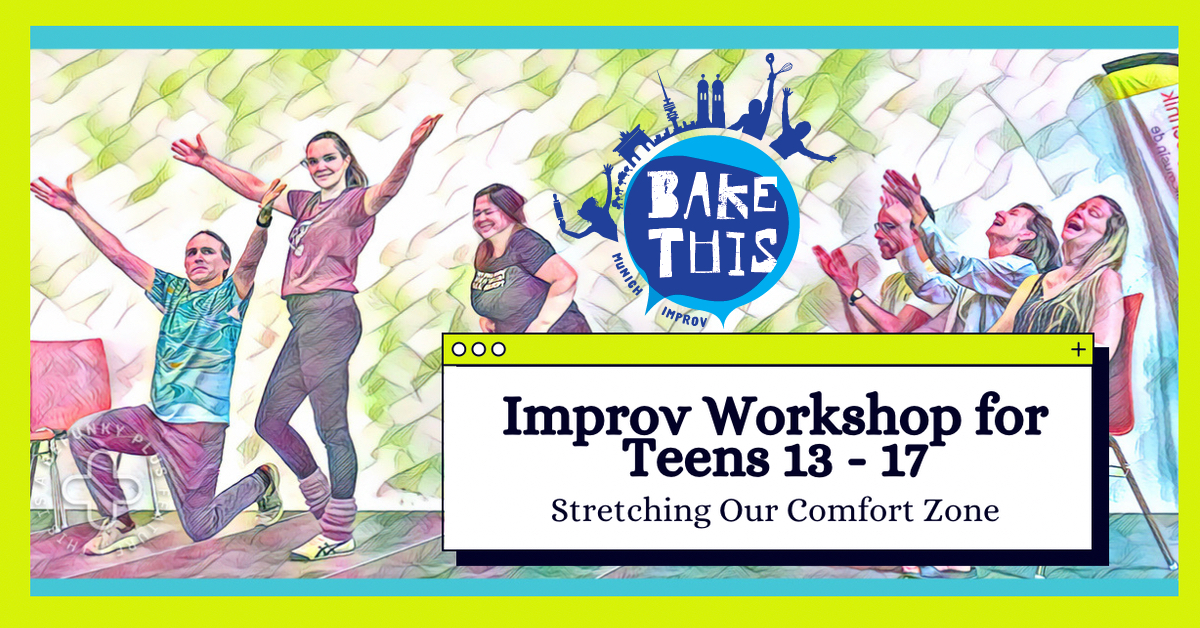 This workshop is intended for young people between the ages of 13 and 17, and is all about stretching our comfort zones and allowing us space to be our authentic selves while having FUN. As Bob Ross said, "there are no mistakes, just happy accidents." We will learn how to adapt and use these happy accidents via improvisation to build our confidence, collaboration skills, and courage to take chances. We will use our time together to create imaginative and clever interpretations of classic improv exercises in a safe and empathetic environment, all while working our way towards stage and scene work. No previous theatre experience is required.
Your teachers:
Linda Hein (USA) – With nearly 20 years of teaching experience working with both teens and young adults from a variety of cultural backgrounds and experiences, Linda now brings her expertise in educational and meta-cognitive pedagogy to her improv work. By incorporating the principles of a growth mindset and the importance of resilience and grit into her improv, Linda works tirelessly to help students tap into the wealth of knowledge and experiences they already possess to access a myriad of creative options in her workshops.
Anki – Anki has been organizing workshops and activities for children and youngsters since she was 18 years old. After graduating with a degree in Social Work, she founded an organization to systematically support young people in their creative endeavors. Since 2018 her passion for non-formal education has extended to improvisational theater as a method of personal growth, creativity, empowerment and acceptance of self and others. Her teaching promotes critical thinking and growth within a welcoming, fun, and warm atmosphere.
Note If for any reason you are unable to pay the Regular Rate, please book the Reduced Rate.
Tickets must be purchased online in advance.
Regular: 60€
Reduced Rate: 50€